Continuous Block-based Data Protection with R1soft Backups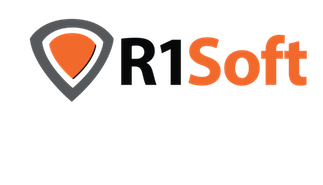 Whether you run a business web site or alittle personal journal, backups will build the distinction between a whole disaster and a minor inconvenience. Our backup solutions area unit good for backing up a complete server or perhaps a shared hosting account. we have a tendency to advocate you decide on backup storage that's a minimum of 4 times the quantity of area your web site or server uses.
Remote Backup Features
1) Fast
Incremental backups are performed at the block level, shortening backup windows and reducing disk space and network I/O.

2) Ease Of Use
Managing your site's backups may be a rich and long affair. Our cheap remote backup plans use R1soft's tried technology to completely manage your website's backup schedules with fine-grained management exploitation the simple to use R1soft Backup Manager.

3) Multi-Tenant
Our layer multi-tenant practicality provides an even user expertise whereas compliance tenant boundaries, creating it a perfect resolution for hosting environments.

4) Scalable
Manage thousands of servers with one, web-based console that permits users to pick individual files, directories, or entire file systems to be restored at intervals minutes.

5) Data Retention Policy
Define a backup replication goal; as an example, each quarter-hour, or each hour, or each four hours. Then outline what percentage recovery points you would like to retain. recent recovery points square measure mechanically unified and their storage is recycled.

6) Bare Metal Restore
Bare Metal Restore could be a superior various to file-by-file restoration. By bypassing the classification system and streaming blocks on to disk, the restoration of huge file systems may be performed considerably quicker by comparison.
Select the Perfect Level for You!